After days of not seeing a mama bird in the nest on our porch I thought it was vacant. That is until today.
I was going out to get the mail and who did I see? Mama bird!!! I slowly walked back into my house, got the camera, and took a pic of her through my dining room window.
Then I went out through the garage to get a frontal shot of her but she got shy and flew off. A couple of hours later I looked out the window and she was facing the house so I got a face shot. As soon as she saw the flash she flew into the tree where I got another shot of her. She is, as I suspected, the Robin that has been living on our porch light all winter long.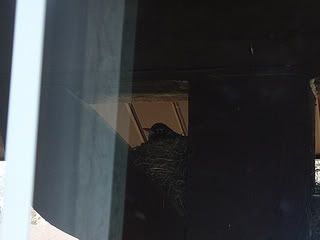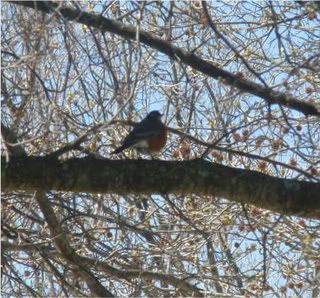 I think Robin is a suitable name for her dont you think?