I was sad to see her go.

This morning she dressed herself.
She picked out a cute dress from Children's Place, a pair of pink Converse with pinker glitter stars, rainbow heart socks, a pony tail and her glasses.
Nothing matched, her glasses were bent, and her shoes were tied real crazy but I let her go.
I had to.
She's getting too big.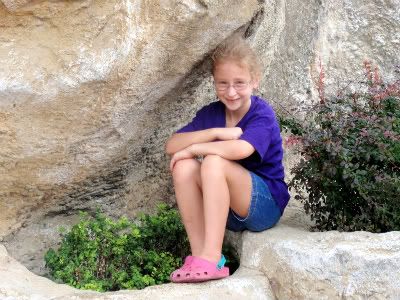 I now regret sending her to camp for 6 weeks and
I secretly wish Olivia would have started school before her so that I