I could have sworn I was on week 12........
Anywho, aside from the squash beetles that destroyed our zucchini plants the garden is booming! I think the compost really did the trick. Look at this pumpkin!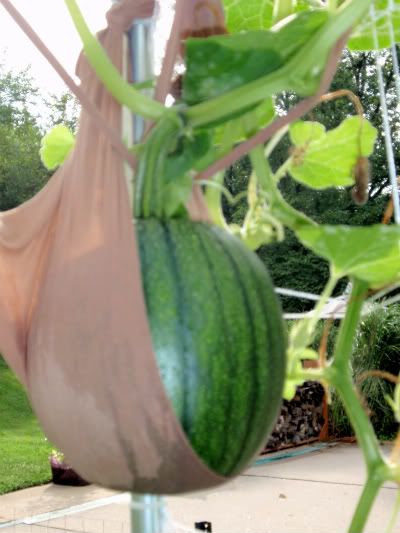 It looks like a watermelon to me but I looked up pumpkins online and sure enough they all look like watermelons before they turn orange. You learn something new everyday.
Notice that our panty house idea is not working out so well. We are in the process of figuring out how to cradle them.
We also have an eggplant growing.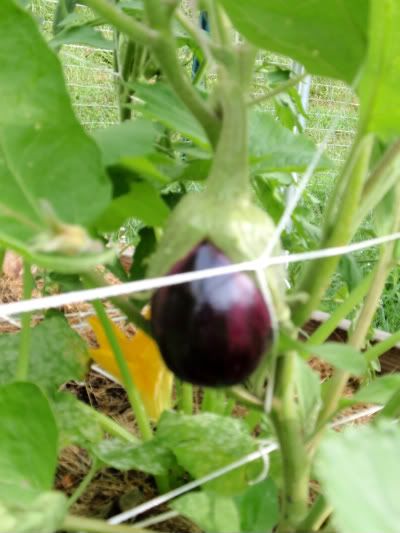 Ain't she perdy?
I'm really excited about this little girl because we LOVE eating eggplant parm. around here.
Green beans are growing,
Green peppers are growing,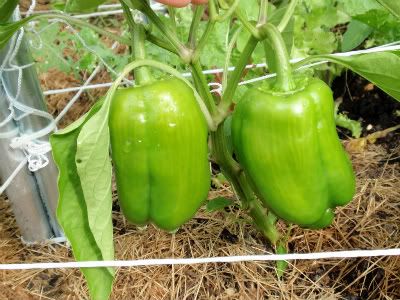 TONS of tomatoes are growing,
I seriously don't know what we are going to do with all these tomotoes.
We have 3 cantaloupes growing too!!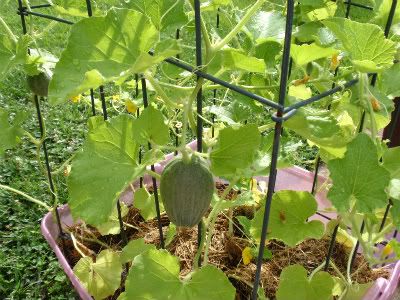 I dug some soil up around the carrots and the sweet potatoes and those are growing well too. I cant wait to dig up those sweet potatoes. I love eating them with butter and brown sugar(probably why I cant loose this weight, LOL).
The strawberries are growing as well but Ryan says we are not supposed to pick strawberries the first season to help the plant get established. Apparently, bearing the fruit is hard on the plant. Whatever.
Here is a shot of the whole garden.