Monday night while I was driving around(trash night) I picked up this medicine cabinet.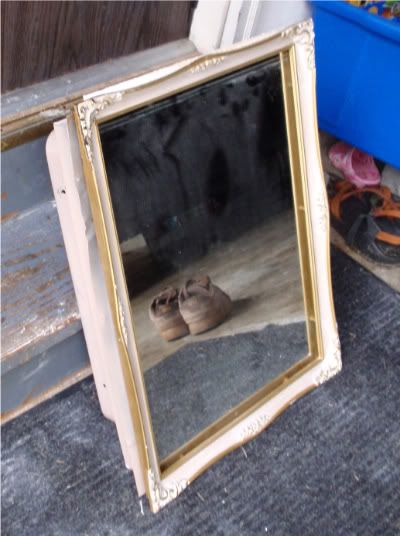 I took it home and immediately (after taking a before pic)
detached the mirror and frame and threw the cabinet part to the curb.



I really like the detail on the frame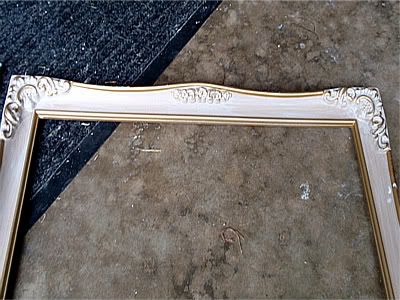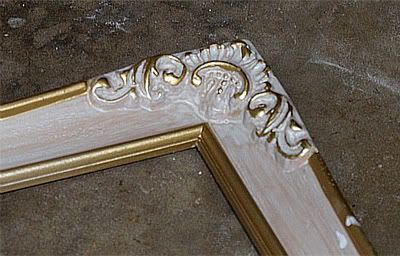 I knew this mirror would go perfectly in my living room with my newly painted
desk
.
Yesterday, I spray painted the frame the same ivory color that I used on the desk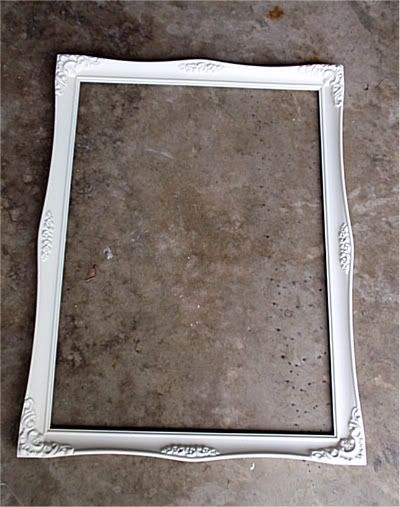 and glued the mirror back on with Gorilla Glue.


If you have never used Gorilla Glue before and plan on using it in the future PLEASE! read the directions first. I (unfortunately) did not and later found out (the hard way) that it is activated by water (my poor fingers).


So after scrubbing and scrubbing the glue off of the front of the mirror I was finally able to hang it and admire it.



Pardon the ugly brown shelf and the outdated lamps. I am going to refinish all of it eventually.
But back to the mirror, it looks good there but I defiantly need to hang some other stuff around it because it is too small for the space.