If you read my blog you know that it is rare that I come up with my own ideas for projects. I am inspired everyday by some pretty amazing people.

Remember this desk?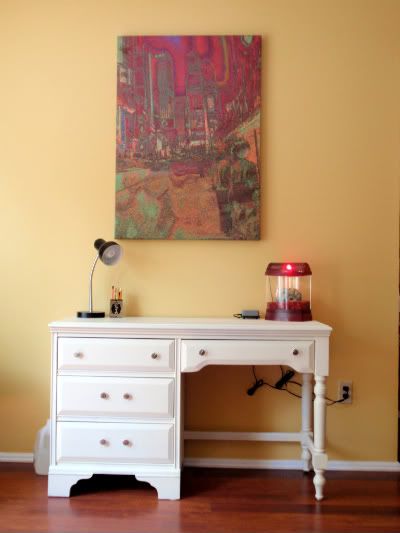 My desk revamp was inspired by this desk, redone by Beckie over at Infarrantly Creative, and was featured in her "You inspire me!" post yesterday.

Infarrantly Creative is one of my favorite blogs for ideas and inspiration. If I would have never found Beckie's blog I would still have an ugly desk and I would be sitting at home watching t.v. on Monday nights instead of driving around looking for treasures in people trash, LOL.

Beckie is also the host of Roadkill Rescue Party. Here's the button (also located in my left sidebar).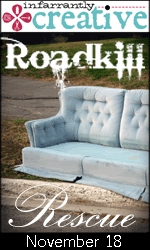 If you have have ever turned any trash to treasure than you should join in on the fun on November 18th.

Thank you Beckie for inspiring me!!!!