Since my husband took possession of the camera to document his last days of work I have not been able to upload any photos for my blog and lets face it, a blog post without pics is usually B-O-R-I-N-G.
So, very belated, here are a couple pics of the girls on Halloween night.
Isabela-
she does not always smile or even look at the camera-
she is a vampire witch.

Olivia-
she poses on command then demands to see the pic right away-
she's a regular witch.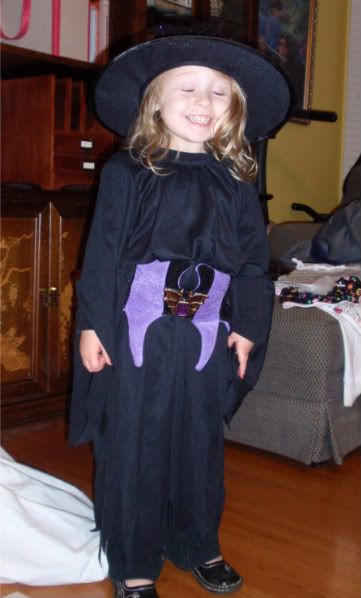 Eliana-
always cute-
she was a ladybug but hated wearing the costume
SO
I gave her a sucker and all was good in the 'hood.

And here are 2
Sienna Dresses
that I made for the girls to wear to school the day before Halloween. They were a hit!! Thanks
Ashley
for creating such a cool recycled dress pattern!!!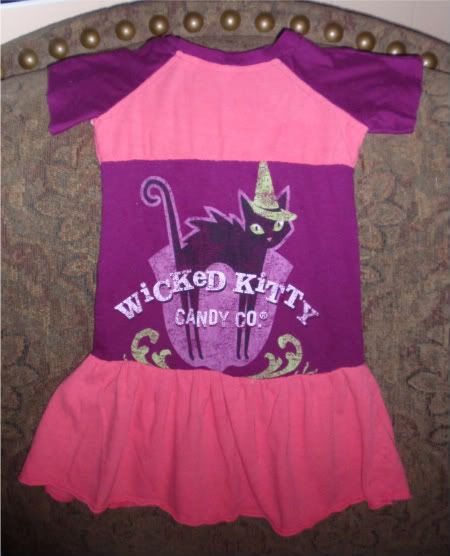 Sorry there are no action shots. My kids were very uncooperative that day. Their blood was flowing with pure sugar, LOL