Remember my
medicine cabinet revamp
? If not here's the before and after pics.
Before: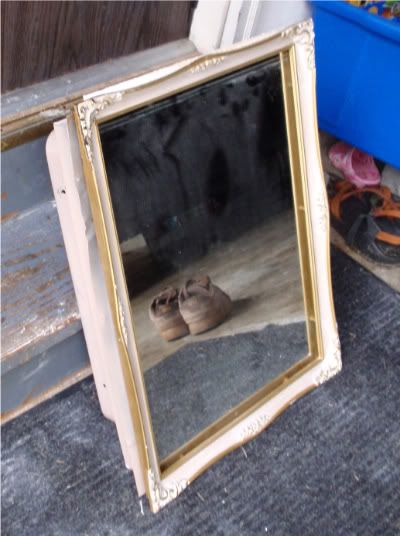 After:
I was not 100% pleased with the mirror over the couch. It was too small for the space but I did not have anywhere else to hang it so I just left it there.

A couple weeks after that I found another medicine cabinet in someone else's trash.
They must have been original to the houses in the neighborhood.

SO
I took the second medicine cabinet and removed the frame. I took a cork board that I already had, covered it in a pretty fabric and hot glued the frame to it.
This is how it turned out.
THEN
I had the idea to paint the mirror of the original medicine cabinet with chalkboard paint and hang them both above my daughter's
desk
.
BUT
I was out shopping and found some dry erase vinyl on clearance and decided to just use that instead.
This is how it turned out.
As you can see from the pink dry erase marker stains on of the bottom of the frame, this project was a hit with the kids.
Here is how they look side by side above the desk.
We LOVE them!

So there you have it.
2 old medicine cabinets found in someone's trash turned into classic looking cork and dry erase boards for my daughters to use.