Every Saturday I do a craft with the girls. Sometimes it's a simple craft like chalk drawing and sometimes it's a more elaborate craft like it was this week.
In amidst of all of the adult gardening the girls were feeling left out so I decided to include them by letting them paint their own pots and plant some seeds in them. We chose Marigolds because they are supposed to help control mosquitoes. I don't know if they really do or not but with the amount of mosquitoes we have around here I am willing to try anything.
I bought these little kits at Target.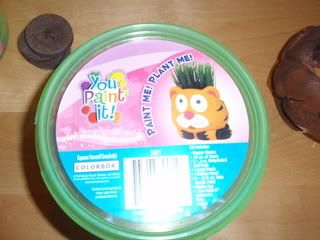 I let the girls paint them.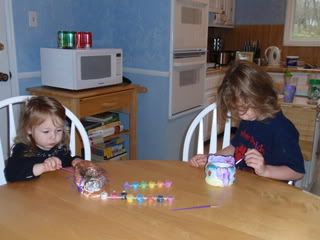 I had to makeshift some "pots" because the crappy plastic cups the kits came with were doomed from the get go. I did this with some water bottles that were in our recycle bin.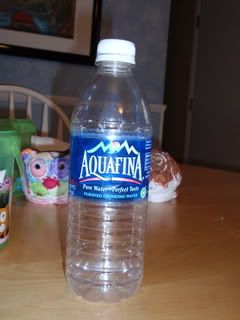 Next, I took 4 soil pod thingies and tore the mesh off of 'em and placed 2 in each makeshift pot. Then I filled them with warm water and waited 10 minutes for the pods to soak up the water.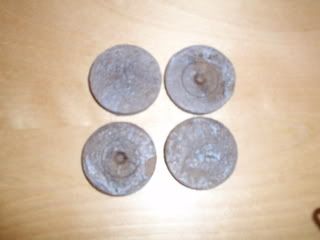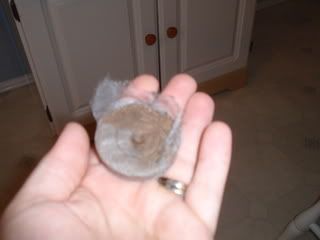 And lastly we planted the seeds and popped those suckers up on the window sill. Can you tell which one was painted by the 3 year old and which was painted by the 6 year old? Probably not.
So there you have it. This craft took about an hour and we got it done before I had to meet my mom, my 2 aunts, and my cousin for breakfast at 9:30 a.m.
Update 3/28/09: We have mairgolds!!!